Center Staff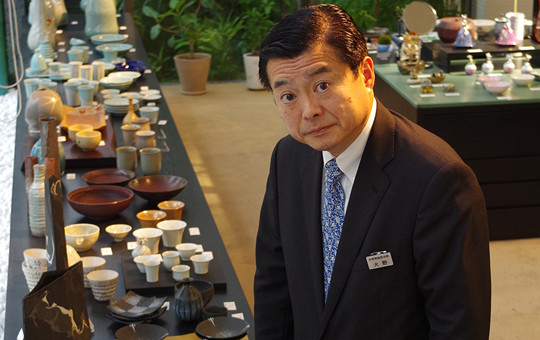 Director / Kazuhiro Ono
I moved to Kyoto after falling in love with the trickling currents of Kamo River.
Being someone from outside the industry, I simply wish to promote Kyoto's traditional art and craft, including Kyoto ware, under my motto of "youth and foolishness".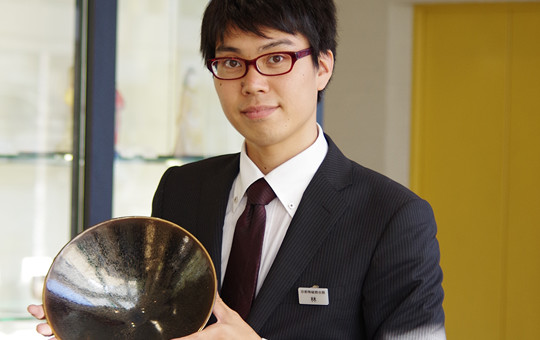 Staff / Daichi Hayashi
I studied 4 years of pottery at vocational school and came to work at the Gallery after that. I have also studied Urasenke-style tea ware for 7 years and I also make my own tea ware. My attention is dedicated to provide the greatest works though the perspectives of both the creator and the buyer.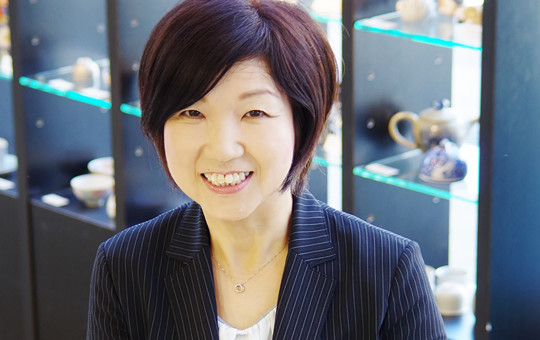 Staff / Makiko Tazuke
Come and find your best wares here!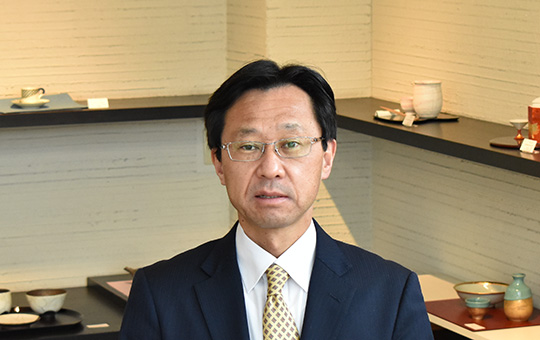 Sales Staff / Toshitaka Sukeda
Taking advantage of the experience of running the Kiyomizu ware pottery industry for about 20 years, I would like to convey the appeal of Kyoto pottery to everyone deeply.
To help Kyo-yaki and Kiyomizu-yaki to sustain and develop, I will make a constant effort every day.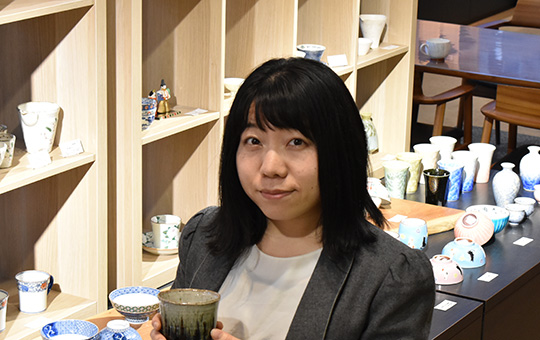 Staff / Kasumi Kuroda
I've experienced different types of business such as design and retail. I came here to work as a public relations officer since I was fascinated by the world of Kyo ware, which accepts both tradition and innovation. Through PR activities, I will convey the attraction to people including those who are not familiar with pottery.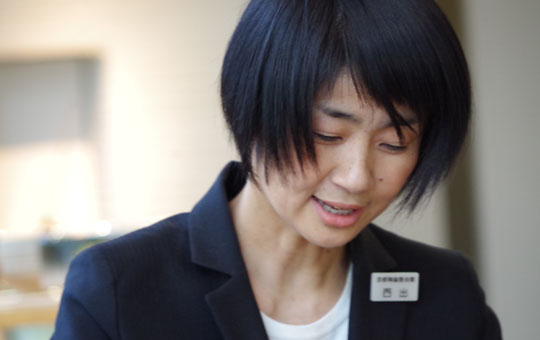 Sales staff /
  Sonoko Nishide
I would like many people to actually see and touch Kyoto's pottery, and as such feel their warmth directly. I also want to deliver the hand-made greatness of Kyoto's pottery to many people. Looking forward to your visit!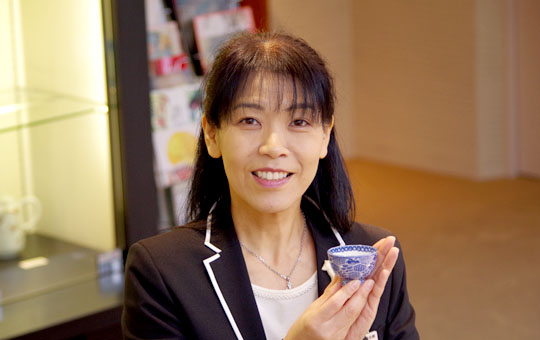 Sales staff /
  Hitomi Kato
After entering the workforce and working for 12 years, I married into pottery, and have become an artisan. I mainly work on painting tea ceremony tools. In the center, I have many opportunities to meet customers I could rarely meet if I worked only in a studio, as well as great superiors and teachers in the industry, which gives me a full life.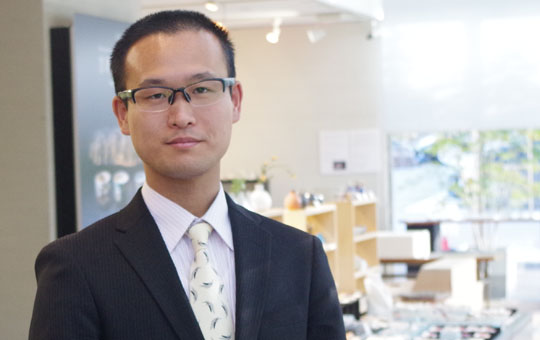 Staff / Curator
  Kazuma Shimomura
I am the new curator, Shimomura. I am pleased to introduce myself. I myself put my major part in creating. Though I have made few appearances so far, I would like to help in delivering the charm of products to customers, as well as inspiring artists, through exhibition projects and writing.