Access
Kyoto Ceramic Art Association Official Shop and Gallery
583-1, Yugyomae-cho, Higashioji Gojo Agaru, Higashiyama-ku, Kyoto, 605-0864
TEL:075-541-1102 FAX:075-541-1195
■ By train

・Take City Bus from JR Kyoto Station and get off at GOJOZAKA stop.
・Take the Keihan Kyoto line to Kiyomizu-Gojo Station, then walk eastwards for about 10 minutes.

■ By car

・From Kyoto East IC on the MEISHIN Expressway, drive toward Kyoto/Osaka. Turn right at the Higashiyama-Gojo intersection and drive a further 100 m. Total distance about 6.6 km (approx. 11 minutes).

■ Parking

Paid parking is available.
Visitors who purchase products from the Gallery will receive a free-parking voucher.
Center information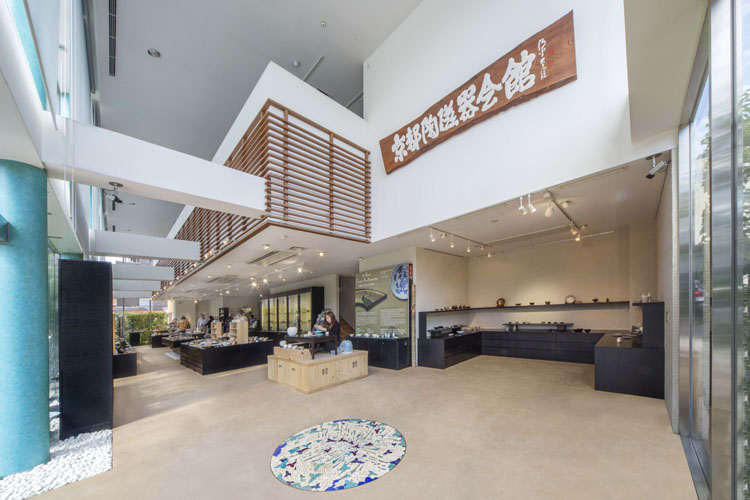 Gojozaka is a street in Kyoto's Higashiyama district leading from the Chawanzaka fork all the way up to Kiyomizu Temple. The street is full of establishements of Kyo-yaki and Shimizu-yaki wares. The Kyoto Ceramic Art Association Official Shop and Gallery is located at the start of Gojozaka. Here, you will find works by masters made with refined traditional styles, as well as new, sensitivity-rich works by young ceramic and pottery artists on display and available for purchase.
■ Opening hours

10:00 – 18:00

■ Closed

Thursdays (Open if a national holiday falls on Thursday)

■ Admission

Free

■ Attention to visitors Please refrain from the following:

・Taking photos inside the Center.
・Speaking loudly.
・Eating and drinking in exhibiting areas.
■ Special Exhibition Area − This is where you can touch and see Kyoto wares in natural lighting.−
There are regular individual artist exhibitions and special exhibitions, as well as demonstrations of how Kyoto ware is made.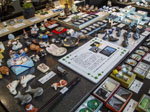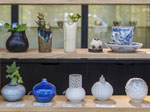 ■ Permanent Showroom − This is where you can see, touch and find out about Kyoto wares.−
Ceramic works by artists and potteries in Kyoto are displayed and sold here.